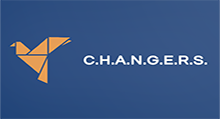 Exchanging good practices to Change Household Attitudes for a Non-wasteful, Green environment and Energy-consciousness addressing Rural Seniors


Programme: ERASMUS +
Contract No: 2020-1-HU01-KA204-078710
The overall objective of the C.H.A.N.G.E.R.S. project is to exchange best-practice examples on adult education through four short-term joint staff trainings covering three main topics, namely: energy efficiency, renewable energy sources and sustainability in households.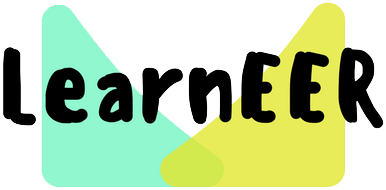 Mutual Learning for Energy Efficient Retrofitting (LEARN-EER)


Programme: ERASMUS +
Contract No: 025698
The LearnEER project will develop an innovative mutual learning platform to increase professionals skills and capabilities towards the Energy Efficient Retrofitting (EER) of buildings. The Peer to Peer learning approach is identified as a wise solution to develop a more flexible and open environment for accessing to these training needs.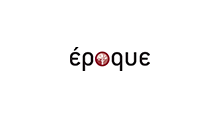 Environmental Portfolio for Quality in University Education
(EPOQUE)

Programme: ERASMUS +
Contract No: 001373
EPOQUE aims to develop a common set of courses to enhance environmental awareness and sustainable energy consumption focusing at three levels of intervention, namely the modernisation of HE curricula, the incorporation of aspects related to the labour market and the active involvement of a variety of target groups and stakeholders

Vulnerable consumer empowerment in a smart meter world (SMART-UP)

Programme: Horizon 2020
Contract No:H2020-EE-2014-CSA A-B-C
The overarching aim of SMART-UP is to encourage the active use of Smart Meters and In-House Displays by vulnerable customers, in those Member States where the roll-out of Smart Meters has been embarked upon. Indeed, previous studies have shown that Smart Meters do not lead to energy savings in the residential sector unless households actively use them and are encouraged to modify their everyday practices. Our project intends to fill in this gap, while also raising awareness on demand response services.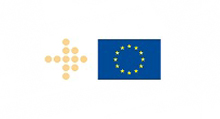 RTD Technological Audit in FP6 and FP7

Programme: EC Tender
Contract No. SMART 2009/0030
Projects in Motion was awarded a tender by DG INFSO to conduct a number of studies in order to assess Malta's ICT RTD uptake in the 6th Framework Programmes, and identfy potential barriers and opportunities.
DG INfos is acting to ensure that this hidden potential is released for the construction of an all inclusive and geographically balanced ERA. In this context DG INFSO carried out a Technological Audit on information and communication technologies (ICT) research capabilities in each of the EU 12 states, including Malta.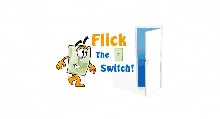 Flick the Switch


Programme: IEE 2007
Contract No. IEE-07-639
The overall strategic aim of this project is to encourage energy efficiency measures in schools through an integrated effort between energy efficiency experts, education stakeholders, schools, and innovation and communications professionals, whereby they will plan and design a novel campaign aimed at stimulating primary and secondary students to take on ownership and responsibility for their own energy consumption patterns.
Our Role: PiM was leading the "Monitoring, Evaluation and Best Practice" work package.
WP Objectives: The overall aim of this work package is to monitor the progress of the deployment of the FLICK THE SWITCH campaign across Europe, and to ensure that a critical mass of participating schools from across the Enlarged Europe remain actively involved over the course of the Campaign. Best practice will have been identified and documented.

http://www.flicktheswitch.eu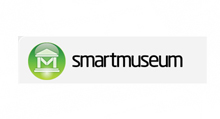 Smartmuseum


Programme: FP7-IST
Contract no. 216923

The overall objective of the project is to develop a platform for innovative services enhancing on-site personalised access to digital cultural heritage through adaptive and privacy preserving user profiling. Using on-site knowledge databases, global digital libraries and visitors' experiential knowledge, the platform makes possible the creation of innovative multilingual services for increasing interaction between visitors and cultural heritage objects in a future smart museum environment, taking full benefit of digitized cultural information. PiM was awarded a public tender for delivering all the project management and technical merits of the project on behalf of Heritage Malta.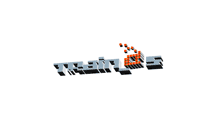 Train-OS
Programme: Leonardo, TOI
Contract no.

The main objective of the project is to provide trainers in vocational training with the skills, competences and knowledge to offer training in the field of Open Source Software and related issues to their learners. 
The project will create a knowledge base, which provides the trainers with access, not only to learning and training materials on Open Source Software, but also with specific knowledge on learning experiences with these materials, both from the point of view from the learner, as from the trainer that has used the material.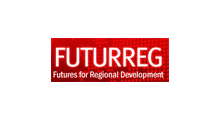 Provision of Futures Training and Workshop Facilitation Services
Programme: Interreg IIIC
Client: MCST / NCHE

As part of the FUTURREG Project, MCST implemented a Pilot Study addressing the Higher Education Sector in Malta. PiM provided Training and Facilitation of a series of workshops that established a dialogue among further and higher education institutions to reflect on strategic issues for long-term vision building and planning. The events provided an opportunity for training in future-oriented approaches for strategic planning and priority setting.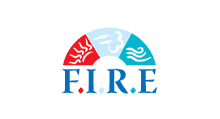 Facilitating Innovation in Renewable Energies (FIRE)
Programme: FP6-ETI
Contract no. 023428

The overall strategic aim of this proposal, in keeping with EU FP6 policy which attaches significant importance to the participation of SMEs in EU R&D projects, is to facilitate and foster the participation of SMEs from the Renewable Energy sector (RES) in relevant calls in the remainder of FP6 and the future framework which will be established for the period 2006-2010 (FP7).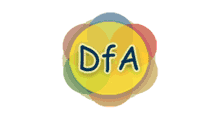 Design for All for eInclusion (DfA@eInclusion) 

Programme: FP6-IST
Contract no. 033838

The DfA@eInclusion Coordination Action aims to contribute towards the advancement of eInclusion in Europe through fostering design for all. Towards this end, DfA@eInclusion will continue, extend and enhance previous efforts targeted to the creation of a sound Design for All (DfA) interdisciplinary theoretical framework of reference and a set of proven engineering practices.
Projects we managed for others