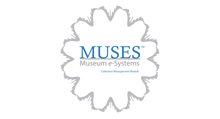 Museum e-Systems
(MUSES)


Programme: Internal R&D
Contract No: Collaboration with Seasus
To efficiently transform the organized media objects deposited in the digital archive into educational experiences, there is a need of a novel content management framework for organizing digital collections and for quickly selecting, integrating, and composing objects from the collection to produce exhibitions of different presentation styles. The long-term goal here is to design and build data organization, accessing, and presentation systems for vast amounts of heterogeneous hypermedia documents in a DM.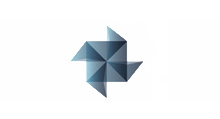 Energy Efficiency Knowledge Transfer Framework for Building Retrofitting in the Mediterranean Area (eeWise)
Programme: NMP-ENV-ENERGY-ICT
Contract No: FP7 - 314347
ee-WiSE will promote the EE Market focusing on building retrofitting in the Mediterranean. In short, the reason of the project answers three key questions: why retrofitting, why the Mediterranean, and why now. ee-WiSE will assist the transformation of the EE Market and promote the transfer of good practices. It will also achieve coordination between the Mediterranean and the EU, and knowledge transfer activities will expand the Market through dissemination of energy efficiency solutions. This project will finally guide new business models in the EE Market by boosting knowledge transfer in building retrofitting.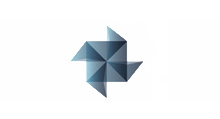 Yearly Appliance Energy Cost Indication (YAECI)


Programme: IEE, CIP
Contract No:IEE/11/843
The main objective of the Action is to provide customers with information at the point of sale on the yearly running cost of products with an energy label, in order to stimulate the uptake of affordable efficient products. The project will, in line with the IEE 2011 work programme, help "to transform the market towards more energy-efficient products", and will seek to "allow consumers to consider energy efficiency in their purchasing decisions".  As regards publicprocurement, the project will help achieve economies of scale of energy efficient products by providing the information on the running costs of appliances.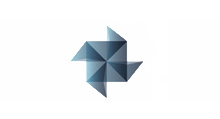 Doors Open Days – sharing experiences from low energy buildings to meet nearly zero building standards (NZB 2021)
Programme: IEE, CIP 
Contract No. FP7 241267-2
The overall objective of the proposed campaign is to give hands on experience with nearly zero energy buildings to the broad public and public authorities and to convince them the EPBD (European Energy Performance Directive) challenge can be met. This overall objective will be achieved by the transfer of a best practice doors open campaign from Belgium 'Ecobouwers Opendeur' to 9 new EU-countries. It is the aim to organise doors open days in 9 new countries.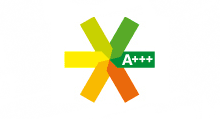 Common Appliance Policy Energy Labels
(Come On Labels)

Programme: IEE, CIP
Contract No: IEE 09/628/SI2.558219
The ComeOn Labels project aims at summarising the best European experience related to the energy labelling of household appliances and supporting the proper implementation of the new labelling scheme as soon as it will be enforced. Its goal is to enhance the visibility and credibility given to the EU energy label and to improve the market for labelled products.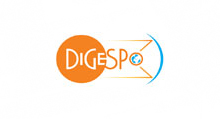 Distributed Combined Heat and Power Generation from Small Size Concentrated Solar Power (DIGESPO)
Programme: FP7 Energy 
Contract No. FP7 241267-2
The DiGeSPo project concept is a modular 1-3 kWe, 3-9 kWth micro Combined Heat and Power (m-CHP) system based on innovative Concentrated Solar Power (CSP) and Stirling engine technology. This CSP m-CHP will provide electrical power, heating and cooling for single and multiple domestic dwellings and other small commercial, industrial and public buildings. It integrates small scale concentrator optics with moving and tracking components, solar absorbers in the form of evacuated tube collectors, a heat transfer fluid, a stirling engine with generator, and heating and/or cooling systems; it incorporates them into buildings in an architecturally acceptable manner, with low visual impact.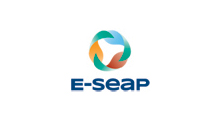 European Sustainable
Energy Award for Prisons
(E-seaP)


Programme: IEE, CIP
Contract No: IEE IEE/10/383/SI2.589428
The main objective is to establish an award scheme that acts as the framework for the adoption of intelligent energy usage patterns in multi-residential buildings (prison institutions) and their communities. The concept is informed by a pilot and close collaboration with the prison service in the UK by the coordinator. This has clearly identified how a holistic approach can effectively improve the performance on energy sustainability through increased awareness, a structure for progression, practical action and access to expert advice and support.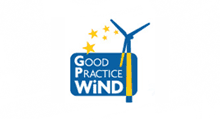 Good Practice reconciling WIND energy with environmental objectives & community engagement (GPWind)

Programme: IEE, CIP
Contract No: IEE 09/941/SI2.558383
This project will address barriers to the deployment of onshore and offshore wind generation, specifically by developing good practice in reconciling objectives on renewable energy with wider environmental objectives and actively involving communities in planning and implementation. By bringing together developers, regional and local government, environmental agencies and NGOs from different countries to share experiences, it will be possible to develop a guide to good practice and a 'how to' toolkit, which can be used to facilitate deployment of renewable energy in support of the 2020 targets.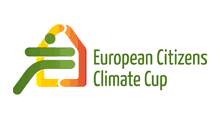 European Citizens
Climate Cup (ECCC)



Programme: IEE, CIP
Contract No: IEE/09/670/SI2.558232
The "European Citizens Climate Cup" (ECCC) is a competition of private households within and between countries. It aims to demonstrate that everybody can save energy significantly and even beat the reduction targets of the European Union and its member states. By competing in a sports-like championship, Energy Saving Account (ESA) holders form national teams to fight climate change and to achieve the highest CO2 reduction in the contest. The winner team and additionally the Energy Savers of the Year, the household with the highest CO2 reduction and the most convincing energy saving measures of every partner country/region will be decorated in a glamorous final award ceremony in Brussels.

Executive Coaching for European SMEs
(U-Coach)


Program: Leonardo Da Vinci – TOI
Contract #: ES/09/LLP-LdV/TOI/149037
The objective of the U-COACH project is to develop an online support tool for improving skills, techniques and competencies necessary to integrate and apply Executive Coaching techniques in the human resource and personnel management processes of enterprises.  Through the creation of a learning methodology, Managers of all levels and entrepreneurs in European SMEs will obtain the relevant skills to improve the performance and competitiveness of their organisations.

www.u-coach.es